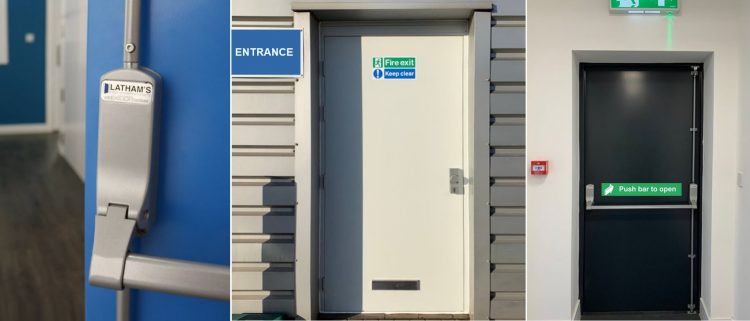 Also known as an emergency exit, fire exit door or panic escape door, a fire escape door is primarily used to ensure safe and fast escape from a premises in the event of an emergency.
For a door to become an Entry Door, it needs to have access from the outside. This is known technically as an 'Outside Access Device' or 'OAD' for short. Quite simply, this is a lockable knob or handle set that is compatible with the panic bar installed on the inside of the door that will retract the latch or catches from the outside. By having a door installed with an OAD your door can instantly be used as an entrance door as well as a fire escape door.
It is important to note that once the outside access device has been unlocked, the handle can be used until the device is locked again. It may be that the device is unlocked in the morning and locked of an evening to allow for frequent use of entry throughout the day.
To find out more about OAD's you can view our Exidor 322 Outer Access Device.